About Us
---
THE COMPANY

A community is not made of brick and mortar alone. A community is defined by its people; its residents, its proprietors, even its visitors.
The Sweet Hut Group is dedicated to developing communities in the Kolkata and neighborhood area that offer a sense of place. Whether enhancing existing neighborhoods, or developing from the ground up, Sweet Hut Group's track record of creativity, problem solving and resilience is reflected in a portfolio bustling with life – and thriving.
FROM THE DESK OF THE CHAIRMAN: Mr. Alok Banerjee, the Founder of Sweet Hut Group.

The journey has begun in the late 80s and since its inception we have always strived for the best. Keeping in mind the customer's need in the area of real estate we take pragmatic approach to prioritize them and that made us one of the leading Real Estate and Construction companies, in operation for the
last 30 years
.
We focus mainly on residential and commercial projects without much investing on advertisements, which further gives us the advantage to provide shelters at very reasonable rates.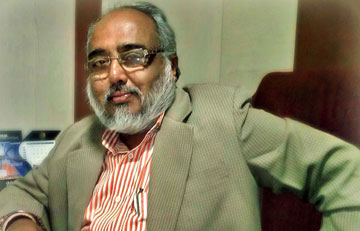 We have combined our experience and market research to further branch out in different spheres- from Real estate to Hospitality, from Engineering and Casting to Consultancy Services, Interior Decor, Event Management and many more…

A swift glance at our listings of projects will indicate that we have created milestones all over Kolkata.

OUR MISSION


Sweet Hut Group is a regional, full-service real estate development and management company. Our objective is to be a profitable leader in commercial, retail and residential real estate.

We will serve our customers' needs and will consistently produce and manage developments of lasting value to the community. We recognize the need to be flexible, entrepreneurial, and aggressive, both as individuals and as a company.

We believe in teamwork, innovation, professionalism, and long-term decision-making. We endeavor to preserve and enhance our reputation for integrity through all our actions.